Have you guys ever heard of this guy?  If you lived in the New York area last fall and paid any attention to the news you probably remember hearing something about "The Rent is too Damn High".  The political party started by this guy, Jimmy McMillan aimed at— well, lowering the damn rent.
He ran for New York City Mayor and State Governor, and has quite the following.  So when I saw him the other night getting some fro-yo I knew I had to stop and ask for a picture.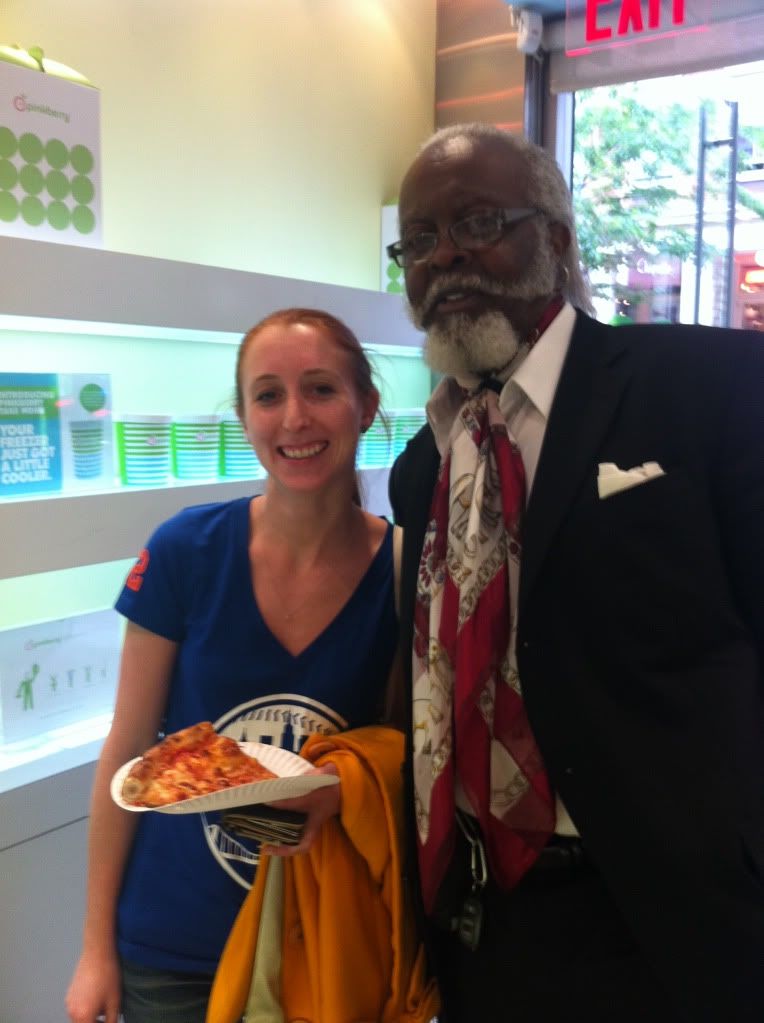 And yes, I was on my way to a Mets game and grabbed a slice before hand so I didn't eat 20 hot dogs at the game.  Successful night?  I'd say so.