Hubs and I went to a friend's apartment to ring in the New Year.  I love me a good occasion to wear sparkles.
Sparkle nails, hubs' cute socks and 2012 sparkle glasses were the perfect accessories.
Sunday morning I woke up and took Brady to the dog park and then hubs and I went out to enjoy a yummy brunch.  The weather was beautiful– the perfect start to the New Year.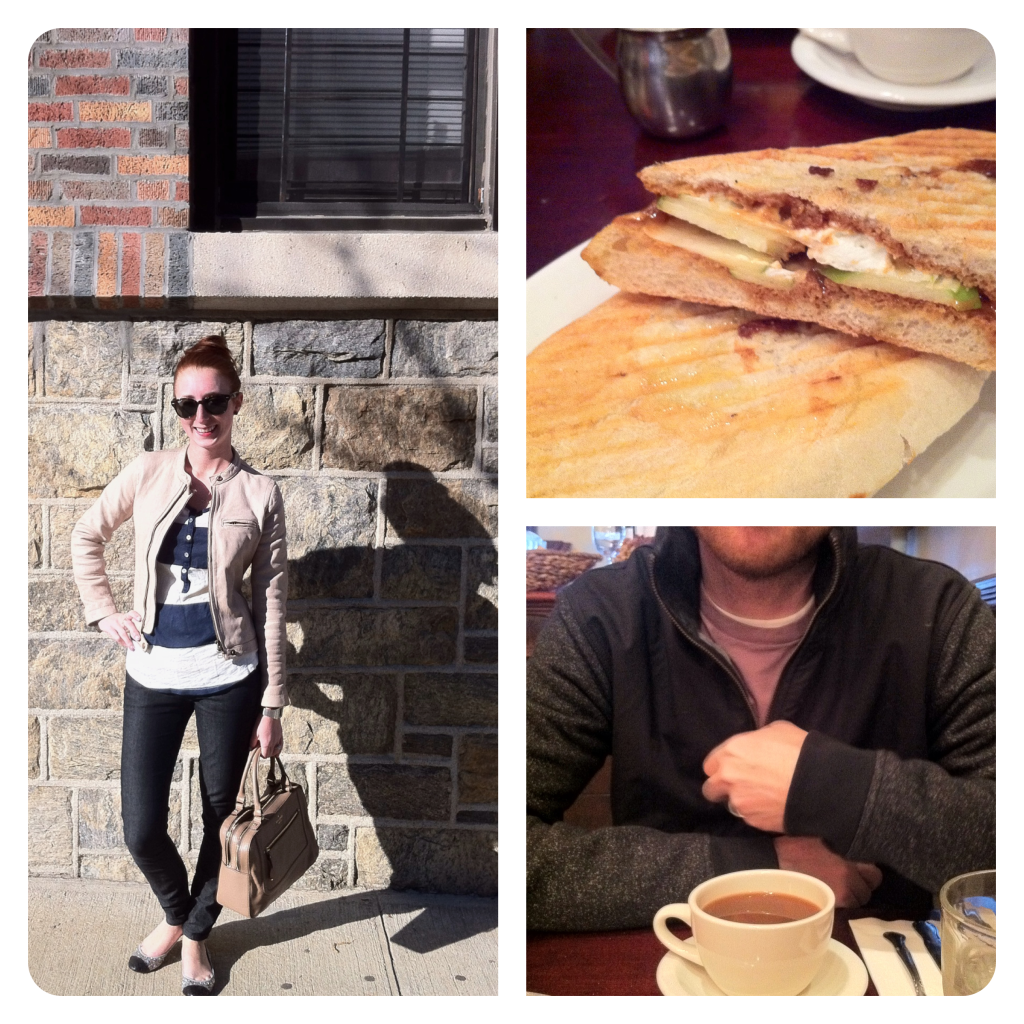 We ate at Il Bambino, my absolute favorite panini place.  I seriously dream about this place.  Then took a stroll around the neighborhood, coffee in hand, enjoying the weather and each other.
This was the first weekend in months we haven't been traveling and I loved every second of our lazy days.